Products

Smart Home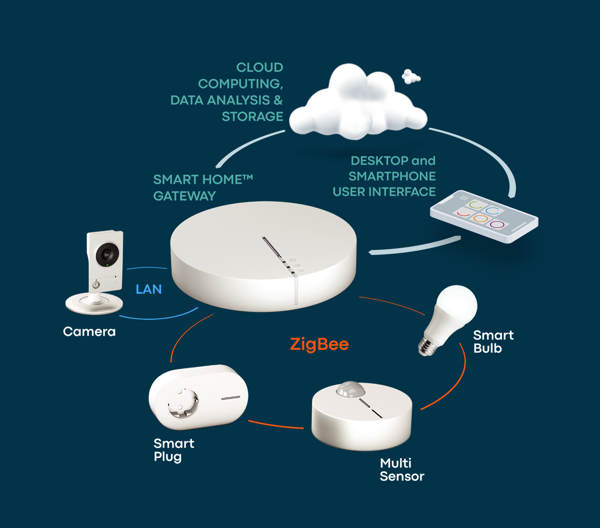 Carefree Home Management
Home is where the heart is. But also, home is a lifetime investment, your most valuable property and a place you keep most what you hold dear.
Smart Home system is a premium IoT solution fully developed by Smart Sense enabling homeowners to control their devices, monitoring energy usage, keep track of microclimate conditions, detect risks and manage their homes - all through a couple of clicks on their smartphone.
*Sold exclusively with Iskon internet.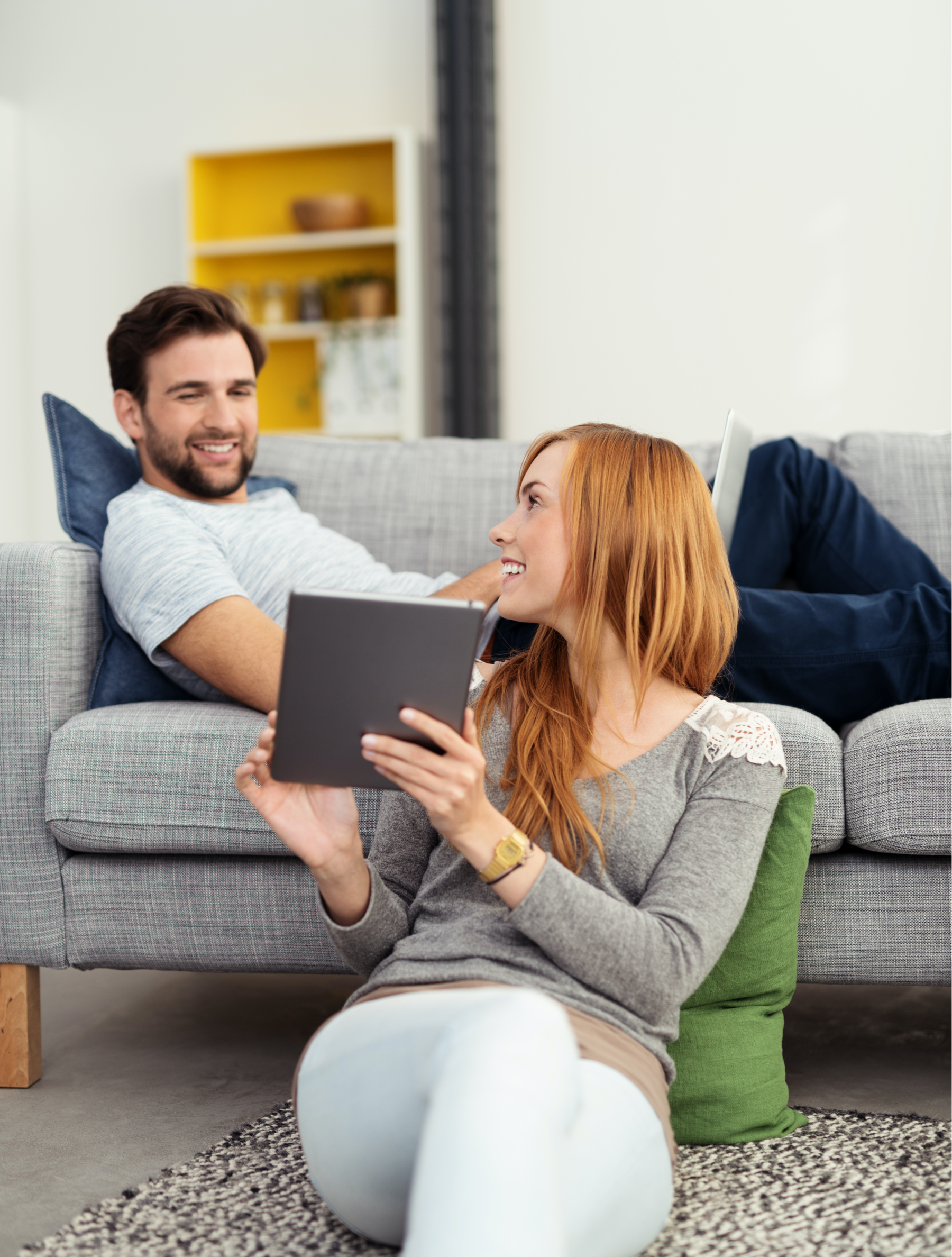 Feel safe both inside and outside of your home
Coming home after a long day of work is a moment of relief. Your home is your private kingdom, a safe haven in a world you have little control over. But what goes on in your home once you leave it?
By combining a number of different sensors, Smart Home allows you to remotely manage your home, monitor real-time sensor data, get instant notifications if something is wrong and take peek inside your home from your phone.
The solution can be expanded with a number of additional plug & play smart sensors, easily connectable to an app on your phone. You can rest assured that everything is right with your home, even when you're out and about.
Microclimate sensors

Smart Plugin

Live stream from the cameras

Alarm if doors or windows are open
Plenty of plug&play features
Users can configure their own Smart Home system using various Smart Sense sensors to create a smart solution based on their specific needs.
In addition to microclimate and motion sensors, users can add a smart plug reporting electricity usage to get invaluable insights and cut cost, put in cameras and have a live stream from their home at all times, turn devices on and off remotely, receive alarms if doors and windows are open or be notified in case of flood.
The applications are endless, and all of the information is only a click away, accessible anytime and anywhere.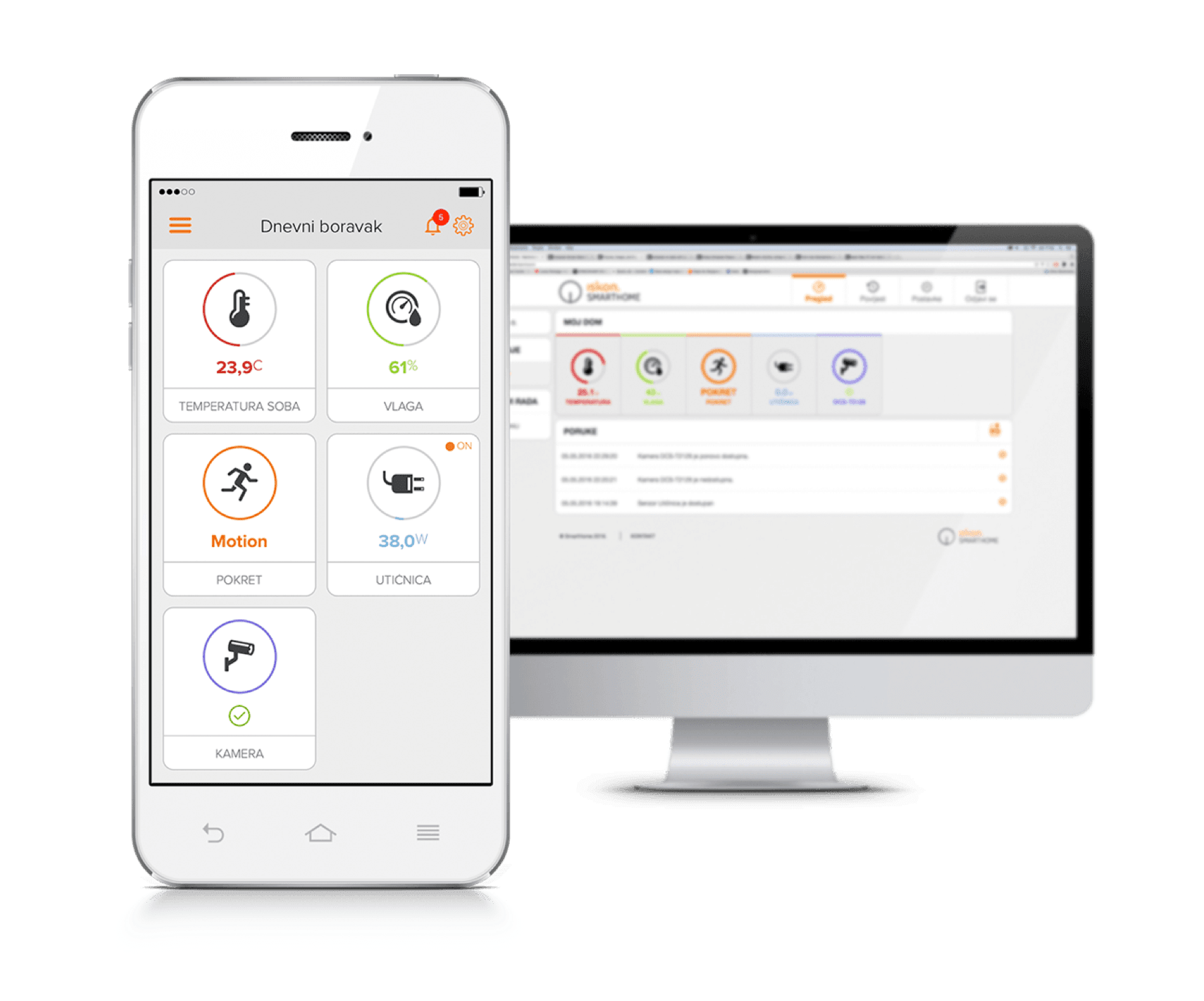 Holistic Engineering
Our highly skilled engineering team seamlessly merged hardware and software development into a comprehensive platform. All the sensors are custom made and supported by proprietary and highly modular software.
All sensors communicate with the gateway via ZigBee protocol, lowering the energy consumption and extending battery lives. Live camera works both with ethernet and Wi-Fi connection, making it easy to install and position inside your home.
Both hardware and software solutions are innovative and feature a number of useful added options, setting up rules and timers in a simple and intuitive way. All this leads up to a compact, elegant, and most of all, user-friendly smart home solution.