Blog

Insights from Smart City Expo World Congress in Barcelona

10 — 2 — 2022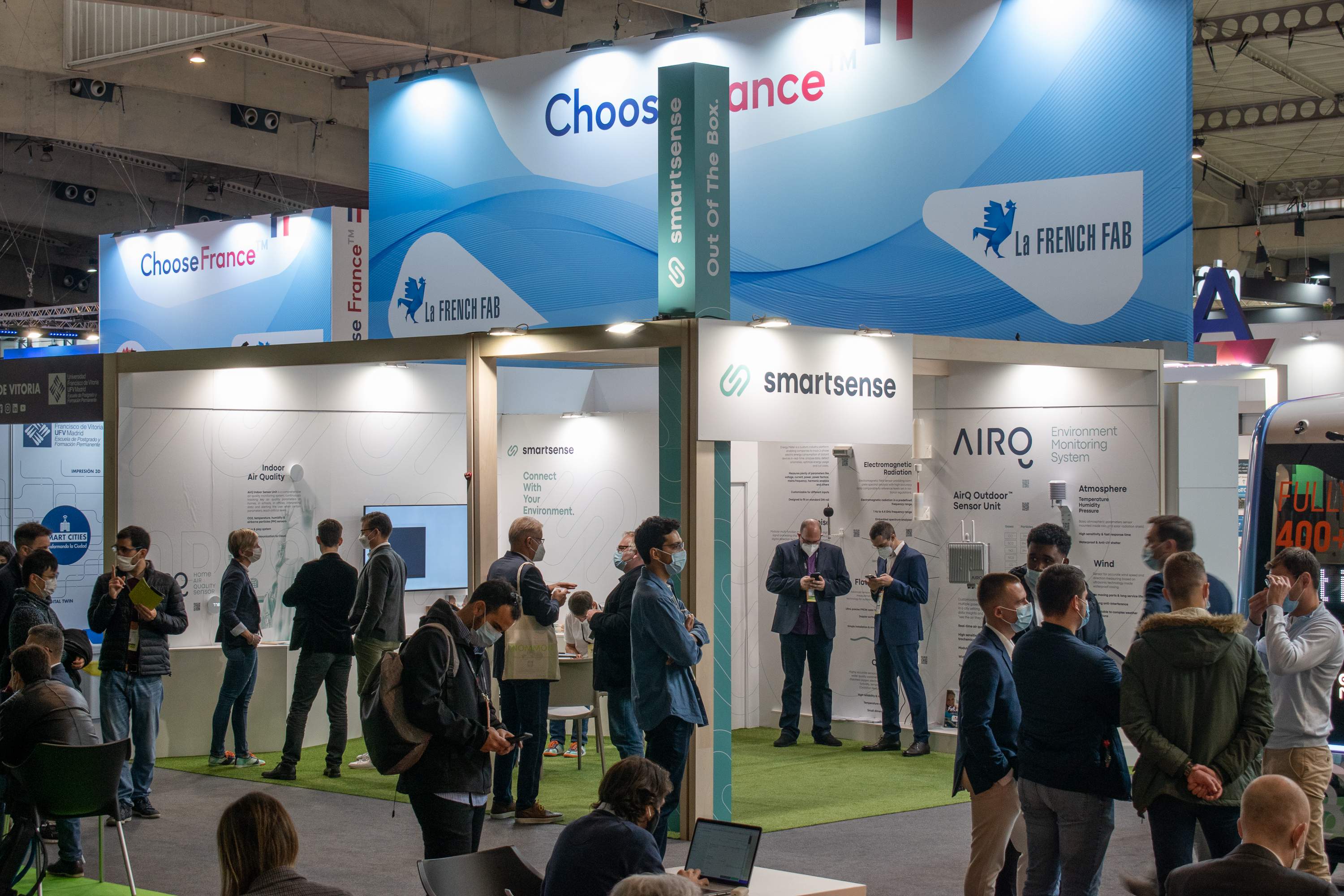 Smart City Expo World Congress (SCEWC) is the world's most prominent meeting place dedicated to smart city technologies and bringing together over 400 exhibitors from all around the globe. This year, after many successful smart city projects all over the world, we are proud to say that we were one of those 400 exhibitors presenting our modern IoT sensorics technology.
We decided to share our insights from the backstage of this event, and there is no better person to talk about this than our CEO Hana Matanović.
Hi Hana, thank you for your time. Let's start with the most important question – was it worth it? Have Smart Sense fulfilled its goals set up for this event?
This was the first time for Smart Sense to exhibit independently on the congress with such global reach. This was our goal for a long time and can honestly say that it was worth it. Experience gained in preparations, excitement before our trip to Barcelona and contentment felt in days of the congress are priceless. During those three days we made plenty of valuable contacts with potential customers, partners and suppliers from all around the world. Some of those contacts have already been upgraded to business partnerships while number of visits to our webpage and interest for our products have skyrocketed, so I can calmly state that we have fulfilled our expectations.
How come that you decided that Smart Sense will exhibit at Smart City EXPO in Barcelona? What was the motivation behind that decision?
Through presence on such congress, we wanted to show all our present and potential customers and partners that we are ready for big things. "Little" Smart Sense is not so little anymore and has plenty of experience and knowledge integrated in all our products and services which we offer on the market. Also, we wanted to present our new brand look on the world stage which is a result of all these previous years and reflecting the values we want to pursue in the following years.
What was the focal point of Smart Sense exhibition in SCEWC? Tell us something about visitors' reactions and feedback.
Since we have been one of the rare exhibitors which presented real tangible products in our booth, it is no surprising that interest and number of visitors in our booth was constantly high. Visitor were of diverse background and their reactions were overwhelmingly positive. Students wanted to find out more about our R&D processes, telecoms and system integrators wanted to stay in touch with cutting-edge technology and our competitors wanted to check out all features of our products. Everyone showed a great interest in option to expand our AirQ Outdoor system with large number of sensors so, along with air quality, it can monitor plenty of environmental parameters like wind, noise, rain, water level, surface velocity and electromagnetic radiation.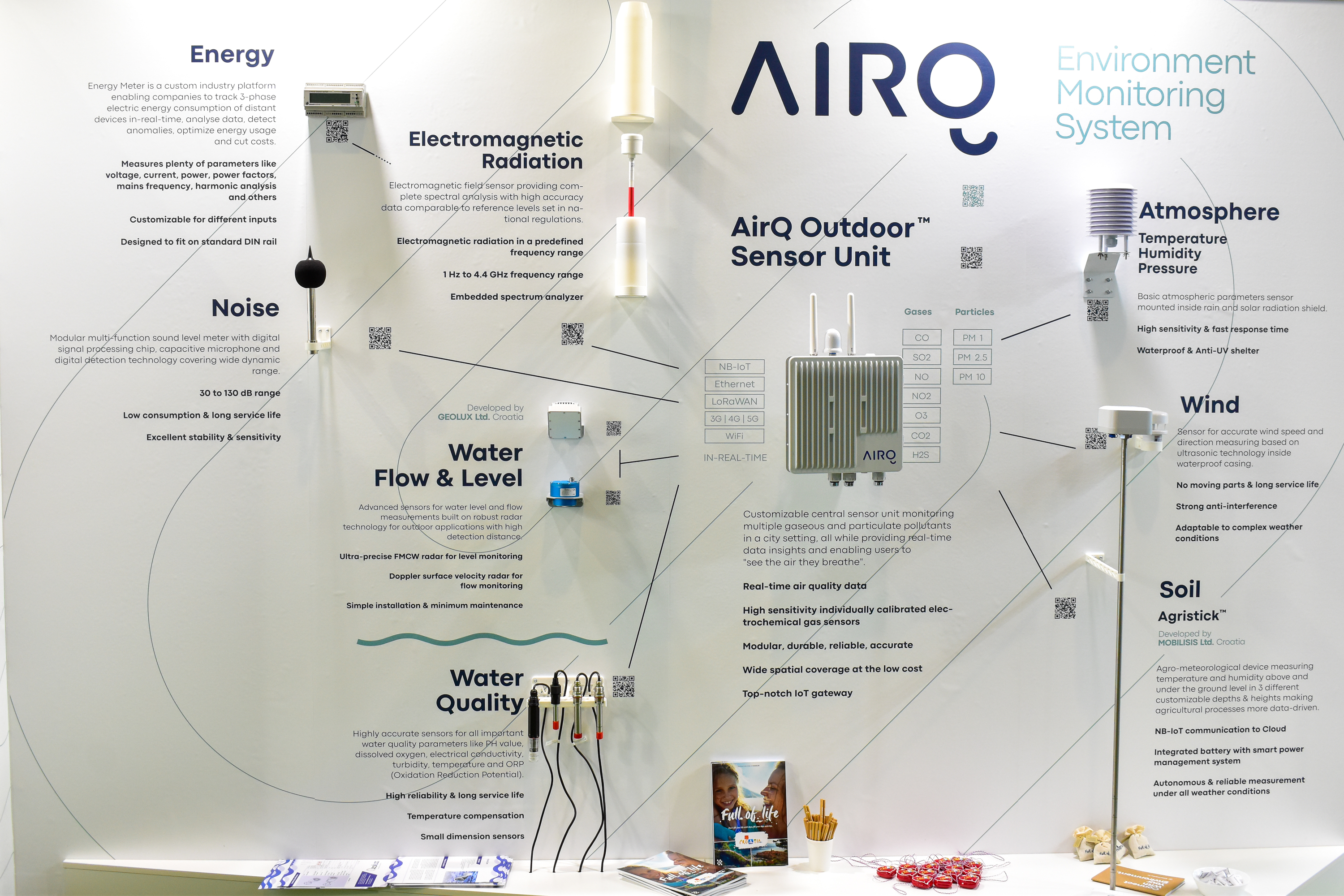 Did you get opportunity to check out other booths and technologies? What are your thoughts on future smart city projects? Will there be room for Smart Sense in them?
Off course, who would miss a chance to check out all interesting booths? I think that age of smart cities is only coming, and we are proud that Smart Sense is the part of that industry from it's first days. After plenty of successful projects and experience gained, we are more than ready to cover air quality part of smart city projects all around the globe. We are sure that our great commitment to customers and partners will result in plenty of important smart city projects and we are looking forward to being integral part of the smarter future.
Can visitors expect to see Smart Sense at future Smart City EXPO World Congresses?
Definitely, we plan to present our products and solutions at future congresses, whether independently or in cooperation with our partners. The most recent example is the first edition of LEAP conference held in Riyadh where we were one of the exhibitors on the booth held by our partner SBM - Saudi Business Machines. Speaking of future congresses, at the end of May we are planning to visit IFAT conference in Munich together with our technology partner Geolux. Also, we are planning to exhibit at this year's Smart City EXPO World Congress with our partners from Smart City Rijeka project, which is financed by The Centre of Competence for Smart Cities (CEKOM). In any case, we will inform everyone about our activities on all the conferences and congresses via our webpage and LinkedIn profile.