Blog

Successful project completion: "Smart Sense – Introduction of digital and "green" smart manufacturing"

29 — 9 — 2023
The Croatian company Smart Sense d.o.o. has successfully completed the European Union project: "Smart Sense – Introduction of digital and "green" smart manufacturing".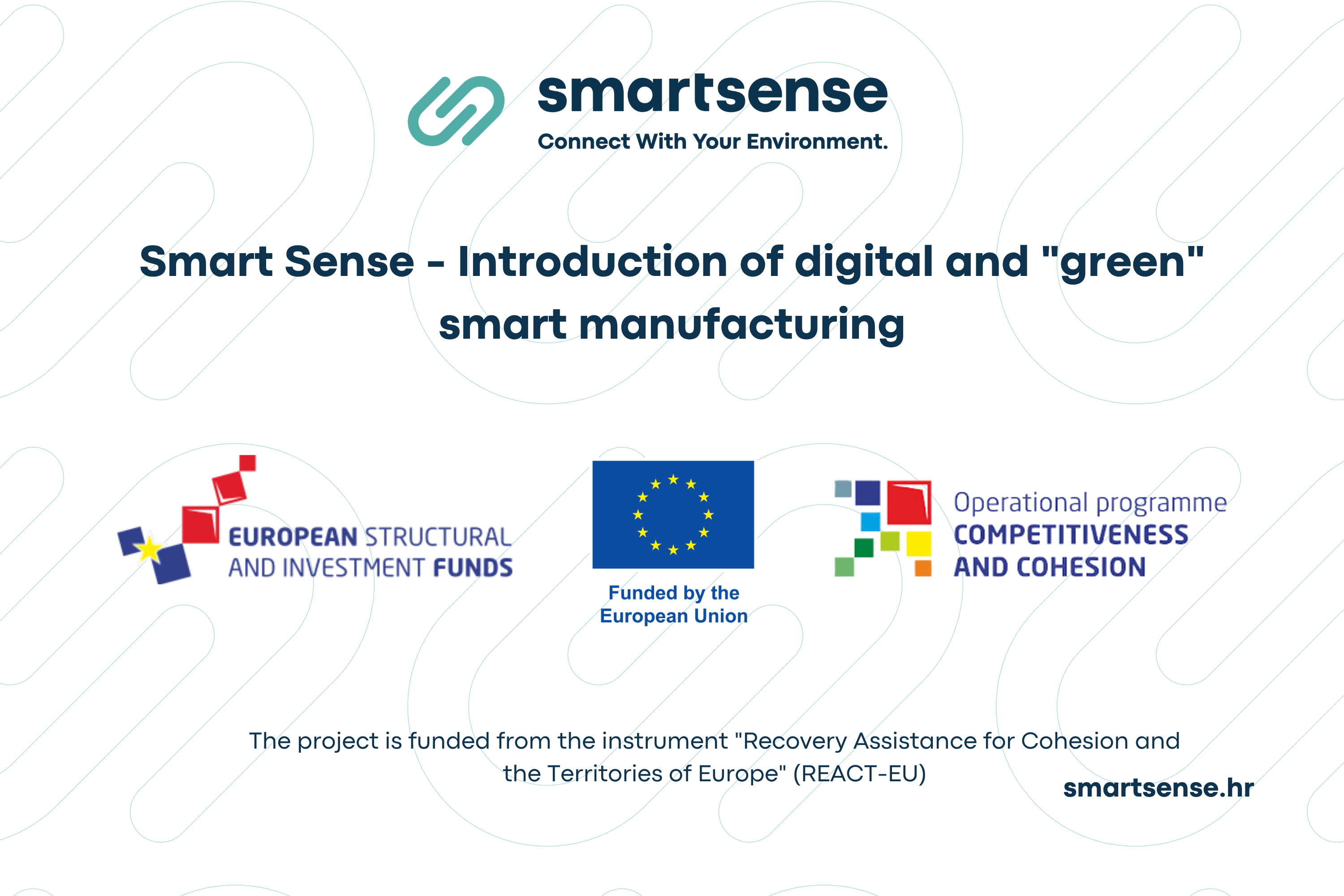 The aim of the project was to strengthen the company's competitiveness by optimizing production capacities through digitalization, automation, and in-sourcing of the entire production process. As part of the project, new technologies and technological solutions were introduced. Solutions for digitalization and optimization of existing processes were implemented, and production and business organization processes were optimized using digital technologies and innovative human resources management processes.
The project was launched on March 30, 2021, and was completed on September 30, 2023, with a total value of EUR 4,076,980.21, of which EUR 987,080.92 was the amount of non-refundable funds.
Increased competitiveness of the company by optimizing and expanding the capacity for the production of electronic components using IoT technologies is a result of this successfully integrated project. By introducing digital solutions and automating processes, Smart Sense d.o.o. has increased productivity and product quality, reduced costs, and increased profitability.
"This project is of exceptional importance as it has enabled us to increase our competitiveness in the global market by introducing the latest technologies and technological solutions. Digitalization and automation of production processes are key trends in Industry 4.0, and we are proud to be one of the first companies in the region to successfully implement these solutions. I would like to thank the European Union for financial support, without which we would not have been able to realize this ambitious project." – stated Hana Matanović, CEO of Smart Sense d.o.o.
With this project, the Smart Sense team has shown the possibility of unifying digitalization, automation, and green production into a coherent system that significantly contributes to the development of the Croatian economy.